Coupling joints made of polymer – optimised materials for the automotive industry
Lynna Liu (刘银) | June 24, 2020
The coupling joint, also referred to as double joint, describes a strut with connection possibilities on both sides. Here, ball and socket joints, screw threads or sleeves can be inserted, which connect the coupling joint with the corresponding vehicle components. Usually, coupling joints are made of steel or aluminium. But for years, polymer coupling joints have been used in series production – what advantages can the versions made of high-performance polymers offer?


Polymer coupling joints: an alternative to metal?
Polymer coupling joints are a lot more than merely an alternative and have a wide range of advantages compared to the metal versions. However, the notable difference lies in the polymer that is used. Due to certain requirements such as high loads and fast movements, tribologically optimised and reinforced polymers should be used, as otherwise the system is at risk of failing at an early stage.
What applications in the automobile are suitable for polymer coupling joints?


The application areas for igubal® coupling joints in the automotive industry are very broad. From sensor connections, actuators, valve flaps and gear levers up to turbo chargers – almost every application with metal coupling joints can also be realised in a polymer version.
For example, at the turbo loader, a permanently driven and high-temperature area, coupling joints made of high-performance polymer iglidur® X are used. This material offers a continuous application temperature of up to 250°C. Furthermore, polymer avoids contact corrosion and enables additional cost savings, as a special coating or additional lubrication of the counter partners is not necessary. Also, polymer solutions consisting of one piece can reduce the number of parts, which is a major advantage with regard to decreasing assembly times and weight.
For the underside of the car body and further areas that are exposed to dirt and dust, a new and even more flexible iglidur® RN283 offers an improved sealing function at the ball studs. Due to a raised undercut, the metal is enclosed further, so that no particles can ingress the bearing point.
This takes us to the advantages – more often than not, coupling joints are exposed to water, high loads, movements and dirt. Is the polymer version one step ahead in these cases?
What are the advantages of polymer coupling joints?
During their service life, coupling joints have to withstand various kinds of stress. Due to continuous vibrations, edge loads, tensile forces and compressive strengths, the material in use has to meet extremely high requirements. Therefore, igus® has started their own development and product lines: igubal® spherical bearings. In addition to the most important component, a long service life, polymer coupling joints offer many more advantages:
Resistance to corrosion: in contrast to metal, polymer coupling joints do not corrode and can be used in combination with water and media. This is not unusual for applications beneath a car.
Self-lubricating: igus® coupling joints do not require external lubrication and are therefore entirely maintenance-free during their whole service life.
Cost-effective: up to 40% cheaper than metal versions. Apart from the part price, special designs enable significantly shorter assembly times. This is significant, as part numbers in the automotive industry tend to be very high.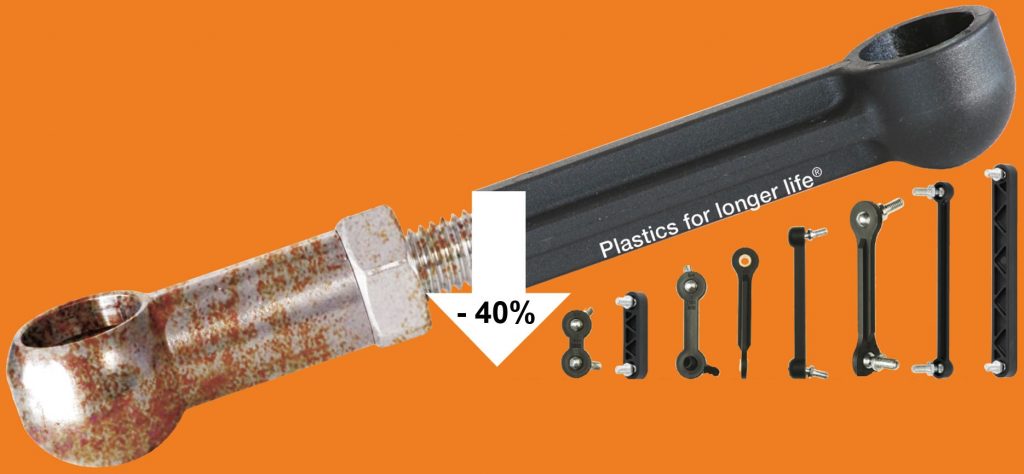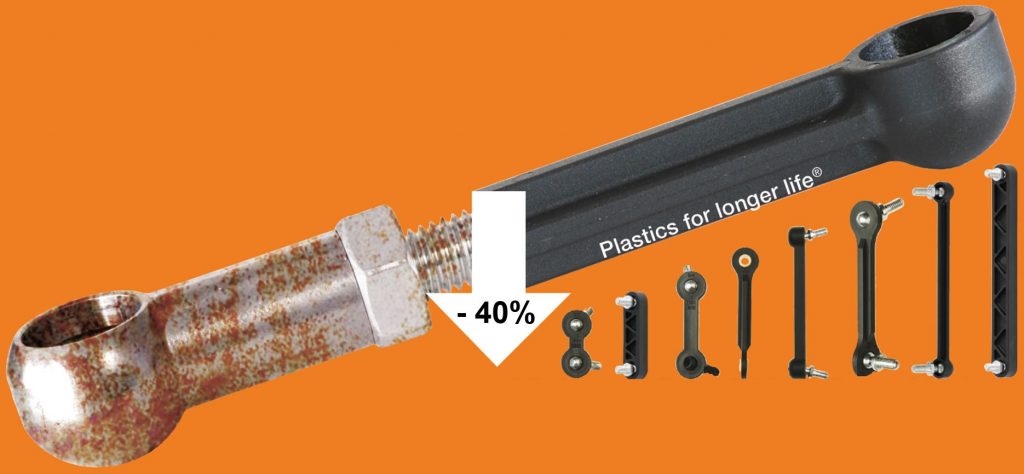 Vibration-dampening: the polymer used absorbs vibrations and avoids additional noises and rattling. Reduce NVH and BSR noises. Find out more here.
Reduction in weight: up to 80% lighter than metal components. Reducing weight is a daily topic in the automotive area, as lighter systems lead to higher fuel efficiency and reach.
Freedom of shape & easy assembly: coupling joints produced with injection moulding offer endless freedom of shape – almost any geometry is possible. As a consequence, assembly times can be reduced – by factor six, compared to metal versions. Go to assembly comparison here.
Is it possible to provide samples quickly?
Here too, injection moulding plays to its strengths. In addition to a large catalogue range , igus® also offers the 3D printing as a sample. As shown in the image above, customer-specific samples produced with a tool printed in 3D can be used not only for assembly, but also for first prototype tests. And all this by using a material that is ready for series production and has very short delivery times. Find out more here.


Furthermore, crimped coupling joints enable a large variety of versions and flexible lengths – without high tool costs and ready to ship within just a few days.



We are happy to present further advantages and possibilities of using our tribologically optimised polymer plain bearings as well as Spherical bearings and coupling joints.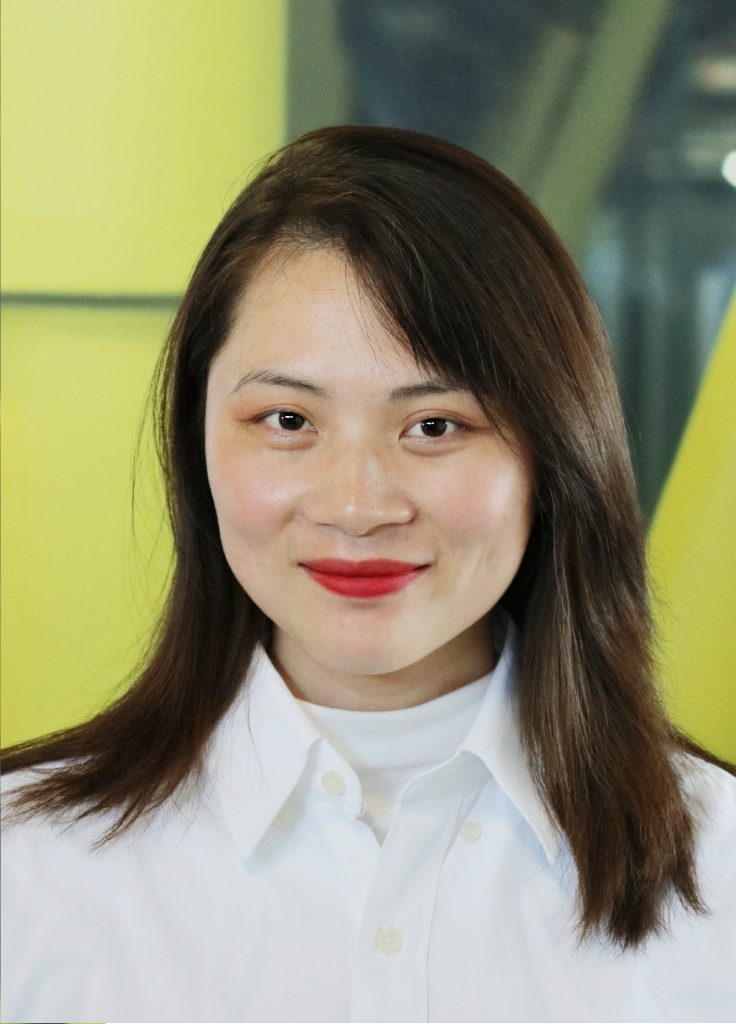 刘银/Lynna Liu
Tel:021-80366201
Email:lyliu@igus.net