Why are polymer ball bearings so interesting for vehicle interiors?
Ethen Liang | August 19, 2021
Developing the interiors of cars is a big challenge for designers and engineers. Within just a few seconds, it creates a first gut feeling. Even before we sit down on the car seat, we reach for the steering wheel. Immediately afterwards, we examine the arm rest and feel the buttons for adjusting the windows. Of course, the subjective sensation is significant, but we usually agree that small wheels, levers and buttons that we can feel without looking give us a comforting and familiar impression. Therefore, the look and feel play an important role in the perception of the vehicle's quality and influences the buying decision.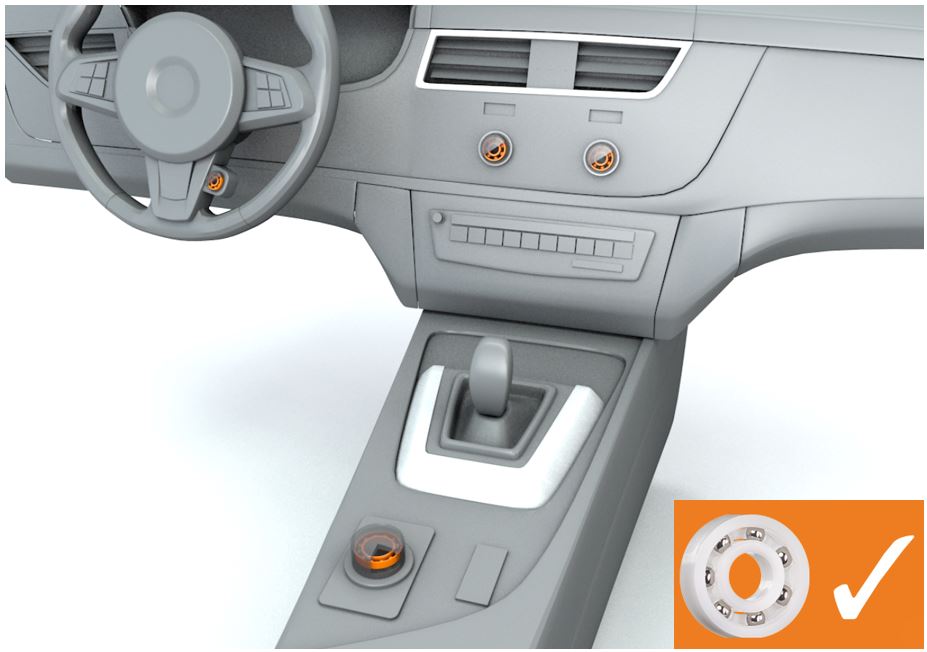 Control elements in the interior
The modern interior design offers a variety of control elements. A controller allows us to adjust the temperature, the side mirror and the drive mode. Here, the flexibility of the used rotary adjusters should not be neglected. A short locking when the button is moved has a high-quality effect and at the same time confirms the selection made.
This is exactly where polymer ball bearings roll out their advantages:

Lightweight
Polymer ball bearings are true lightweights compared to metal versions. This leads to less fuel consumption and an increased reach.
Cost-effective
Price advantages are particularly significant in the automotive industry – here, the polymer solutions can score. In addition, thin ring bearings are a true cost saver in contrast to their metal counterparts.
Special designs: part integration & fewer components
Individual design of the ball bearing geometry: encapsulated ball bearings, grooves at the outer diameter (e.g. for guide rollers) and an integration into existing systems do not pose a challenge for injection moulded bearings.
Low breakaway torque
Due to the polymers used, all xiros ball bearings can be adjusted right at the beginning.
Lubrication-free
xiros ball bearings roll without any additional grease or lubrication, and are permanently maintenance-free. Also, the ecological aspect is a beneficial side effect. Furthermore, this means no oily fingers and less dirt entering the ball bearing.
We are happy to provide you with further advantages and application areas of our polymer ball bearings.
We look forward to hearing from you: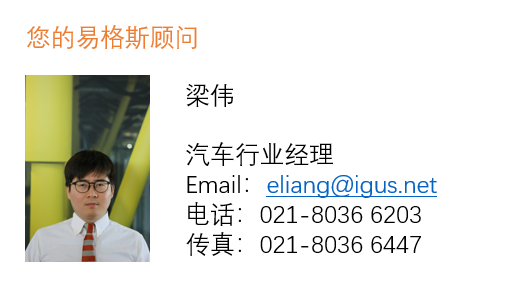 Follow us on: LinkedIn ,TikTok
WeChat:

Have fun browsing and thank you for your time.
PS: whether plain bearings, spherical bearings, linear bearings, special sliders, gear or individually customised geometry, the iglidur® Designer leaves nothing to be desired. Request part now and receive a quote by tonight.
More information: plastic plain bearings for automotive interior, exterior and engine compartment applications