Seminar invitation:3D printing of plastic gears-Faster to series production through online service life calculation
Lynna Liu (刘银) | October 28, 2020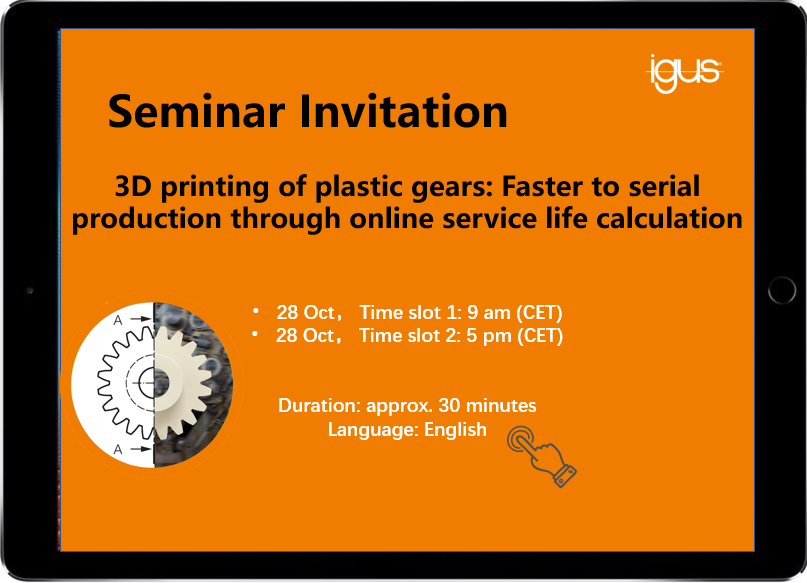 The proportion of electronic and electromechanical components in vehicles has been growing continuously for years. The increased comfort and the growing safety requirements promote this development. The cable harness, which is responsible for supplying all these components, is the second heaviest component in many motor vehicles, right after the engine. Actuators make up a large share of the elements to be supplied with power and signals. The small units convert electrical signals and pulses into mechanical movements and are responsible, for actuating the throttle valve(s) when accelerating, for automatically closing boot lids and doors or shifting and positioning a seat. The areas of application are manifold, actuators can be found in all areas of the vehicle.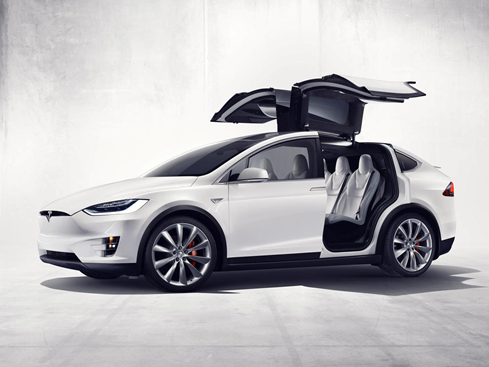 所以,电子执行器在汽车中的应用比例越来越高,比如:
Seat height adjustment
Lumbar support in seats
Electric windows
Active Grille Shutter or Rollo
Electric closing mechanism panorama roof
Side door actuator
Closing devices in doors
Tailgate actuator
Wipers
Electrically retractable mirrors
Belt tensioner
Electric brake booster
Electric throttle valve, turbocharger
Fuel cap Actuator
Rear spoiler
Electrically extendable step
Headlights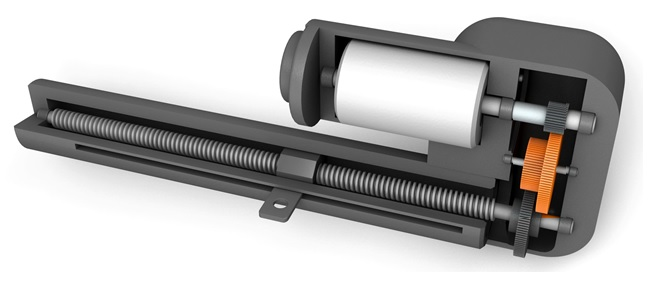 Amongst other things, gears with mostly complex geometries ensure the transmission of movement and power. To increase the efficiency of actuators and minimise noise, igus has also been offering gears and gearing elements made of well-known and proven tribologically optimised iglidur materials since the start of 2020.

Thanks to the innovative formulations of the iglidur high-performance polymers, we achieve smoother operation, lower torque and lower power consumption in the drive unit with improved material properties.
The aim is to eliminate the greases used in the assembly process. This is to prevent failures due to missing, incorrectly dosed or fluid grease. The manufacturing process of an actuator is simplified and less expensive.
According to the parameters prevailing in your application, we provide advice about the right material and tool technology in order to give shape to your individual gear (toothed component) in injection moulding in a process-safe way. We pay particular attention to achieving the required toothing quality, because this geometric feature, in addition to the material properties, determines the quality of the actuator, especially in terms of acoustics.
More about wear-resistant polymers for 3D printing
The iglidur® plastics specially developed for 3D printing have a much higher wear resistance compared to regular 3D printing materials. As a result, wear resistance and friction are on the same level as for iglidur® plain bearings manufactured in the injection moulding process – however, production for special parts is considerably faster and the omitted tool costs offer considerable savings potential. The igus 3D printing materials are therefore ideally suited for industrial use as a durable functional part.
Analogous to all igus® products, the parts produced in 3D printing are also extensively tested for wear and friction in the in-house test laboratory. This makes it possible to determine the expected service life of plain bearings and gear wheels, for example.
In addition to special plastics for applications in particular environments, we offer expert advice, practical online tools and configurators (free of charge and without registration), as well as free samples of our materials and the products made from them.
Our team of design engineers has been developing innovative materials and solutions for 3D printing since 2014. With more than 120,000 printed parts in 2019, with eight SLS machines distributed across Europe, Asia and America and a worldwide customer base, additive manufacturing is now firmly established as one of igus GmbH's established production processes, with 11 of our own wear-resistant materials.
You can find further information on our materials and services on our website.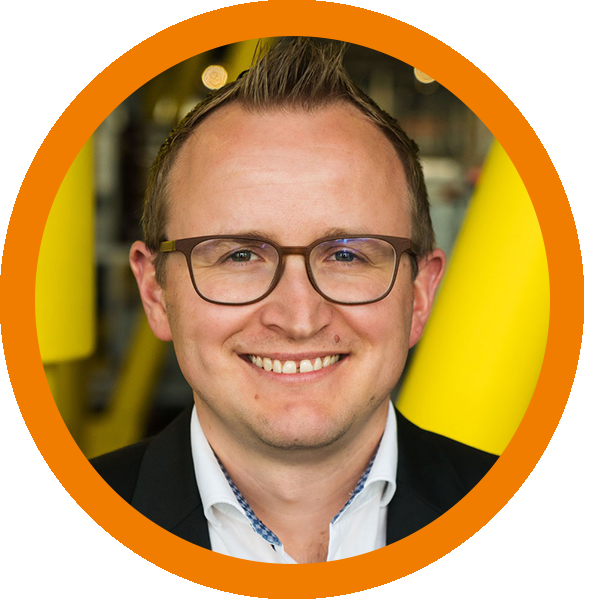 The speaker: Tom Krause
Tom Krause is the head of additive production at igus. Out of his private passion for 3D printing, he started the additive manufacturing of abrasion-resistant components at igus GmbH. In this online workshop, Tom Krause will share his expertise in the optimisation of durable 3D printing gears and will be available to answer any questions you may have on this topic.
Following the workshop, Tom Krause will be happy to answer your questions about 3D printing plastic gears.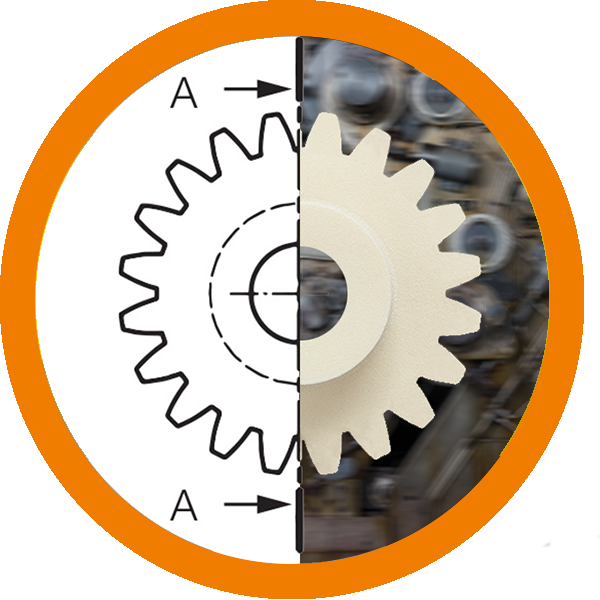 What can you expect in our workshop?
What can you already take into account when designing your 3D printed gear to increase its load capacity and service life? Which shaft-hub connections come into question and what is the tolerance on the gear?

You will learn when 3D printed plastic gears offer both a technical advantage and cost reduction and when not.

We show with the help of customer examples why iglidur plastics are particularly suitable for the additive manufacturing of gears and how you can determine the service life of a 3D printed plastic gear using our free online tool.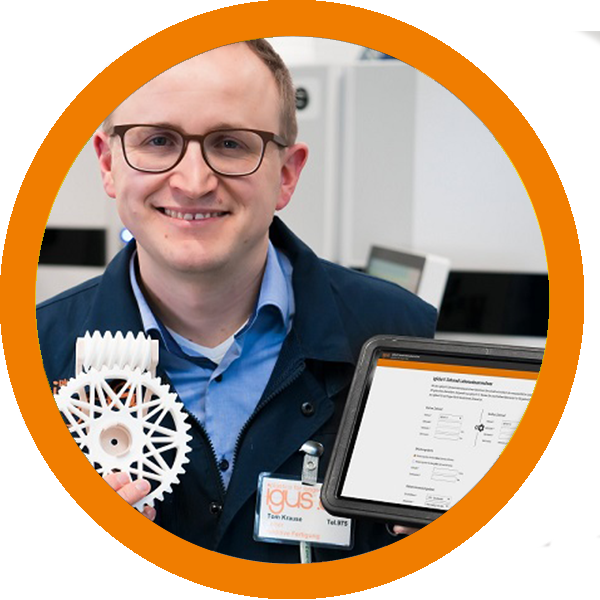 What is a virtual workshop?
There are currently enough webinars and dry monologues read from a Power Point. We invite you to participate: After a short introduction, our speaker will show you the practical application of the gear life calculator. The tool application is in the center of attention, so that you can immediately try out the gear wheel service life calculator with regard to your application.

If you are unable to attend our workshop, please register anyway – after the workshop we will send the recording to all registered participants.
Lecture reservation steps:
1.Click on the first picture of this article or the picture below to fill in your information: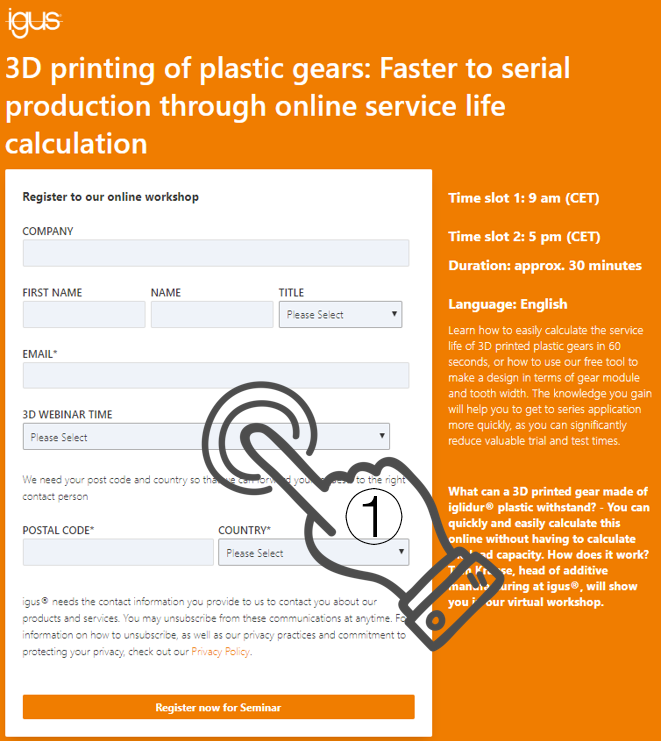 2.Find the successful appointment email in the mailbox you filled in, and confirm to add the event to the calendar. Because of the server, some may need to find mail in the trash box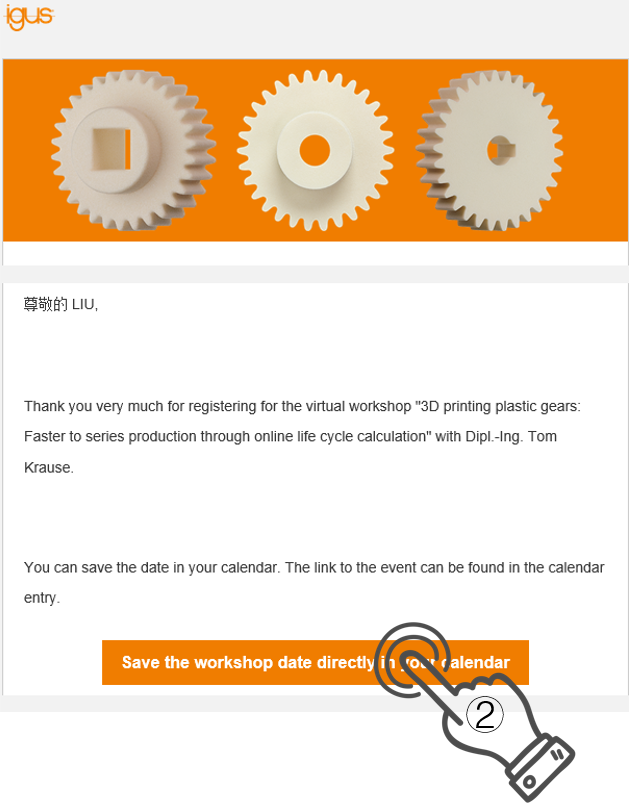 3.Click accept invitation in the confirmation email, and the event will be added to the calendar. 15 minutes before the start of the lecture, you will receive a time reminder. Click on the position indicated in step ④ in the figure below to enter the Teams online lecture!