Can products in entry lanes be protected from damage?
Ahren Xia | January 28, 2021
The concern is often optimisation of component or system service life. In the packaging and beverage industries, machines operate at especially high frequencies, and component service life plays an important role. But it can be just as important to extend the product service life or life cycle. Or protect the product from damage. There are various options for reducing scratching and even damage during such activities as transport. The service life of a glass beverage bottle is limited by the degree of damage to its exterior. This limits its use to x times.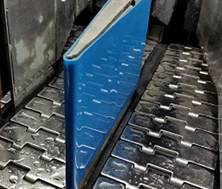 What easy options are there for protecting products?
In material handling, if bottles travel through various lanes, they repeatedly bump against lateral lanes. These lanes are usually made of stainless steel sheets. Since many bottles are transported at high speeds from time to time, they can strike the metal sheets with a great deal of force. This impact, as well as the friction of sliding past the lanes, wears the bottles' exterior and might even damage it. The same problem occurs if the conveying surface is uneven.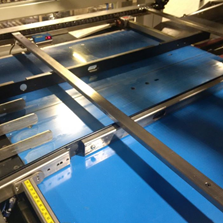 The case is similar for packed cartons. They a much more sensitive and their aesthetics can be easily harmed. There is an easy solution that prevents products from being damaged or worn: tribo-tape. The polymer liner is fixed to the lateral lanes. The liner is characterised by a low coefficient of friction and low wear. This results in a long service life. The great advantage is product protection. The slightly damping property and the smooth surface protects the products from damage. This allows glass bottles to be used many more times than they could be without additional protection.
https://www.igus.eu/tribo-tape/sliding-tape
How can the liner be installed?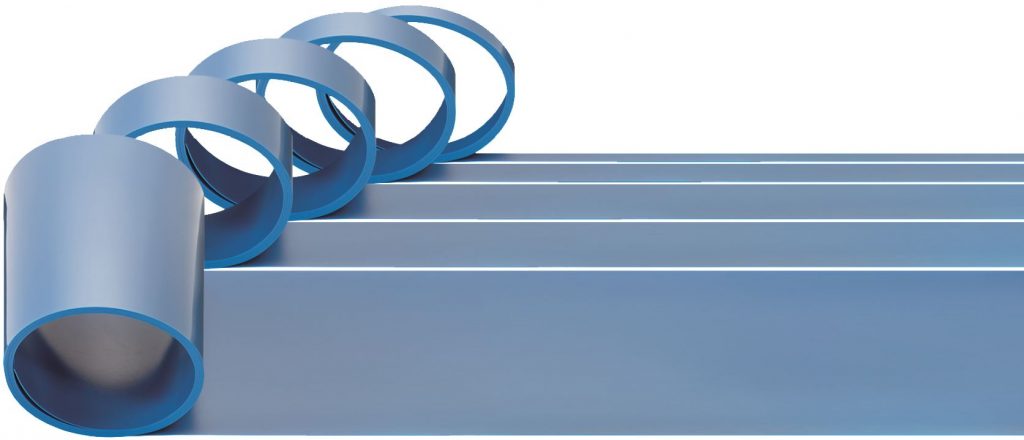 There are two options. One is to clamp or screw in the film. This depends on the contour and the support surface. The other is to simply use adhesive. The film is available with or without a self-adhesive back. The self-adhesive back must be removed from the protective film and, once the support surface has been thoroughly cleaned, the liner can be easily fixed in place. This also makes replacing the liner easy if it becomes worn.
Do you have any questions? We would be happy to support you in designing and selecting the appropriate product