How a 3D printer template became 240,000 face shields
Quill Wang | November 20, 2020
Especially in times of crisis, creative and above all fast solutions are essential. And when it comes to speed and creativity, the 3D printing community is quick to respond. This was also the case this time when Prusa Research, a pioneer in FDM printing, created a design for 3D printed face shields and made it available for free to the makers in the world (prusa3d.com/covid19).
The concept of Prusa face shields is simple but smart: an easily cut plastic film is clamped into the individually adjustable plastic ring for the head. The plastic ring is manufactured using the filament layer process, and the transparent film is, if not already available in the household, available in any stationery store. A face shield is created which, together with a breathing mask, provides additional protection against droplets and reduces the risk of infection.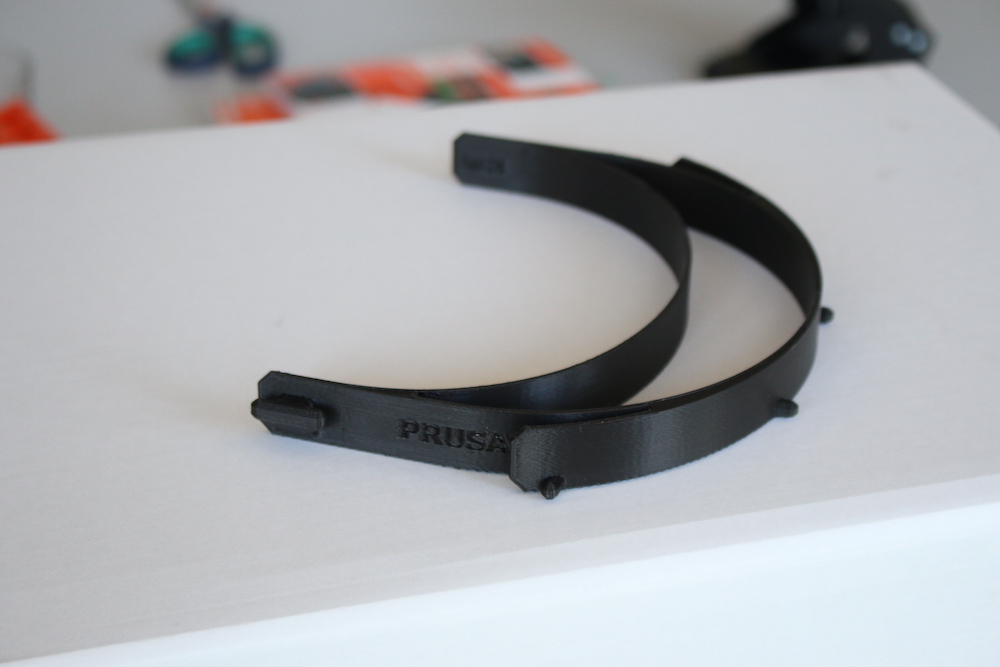 The international network for industrial 3D printing called on its members to produce such Prusa face shields and donate them to non-profit organisations. Of course, our engineers immediately agreed to make our 3D printers available for the production of face shields and set about producing the first prototypes.
But in the process we noticed: as igus we can do more! After all, we are injection moulding experts and with our freshly rebuilt and newly equipped tool production, we can produce special parts much faster. Without further ado, an injection mould was built using the 3D printed prototype and in less than a week mass production of face shields began. In only 6 days the suitable tool was ready and mass production started.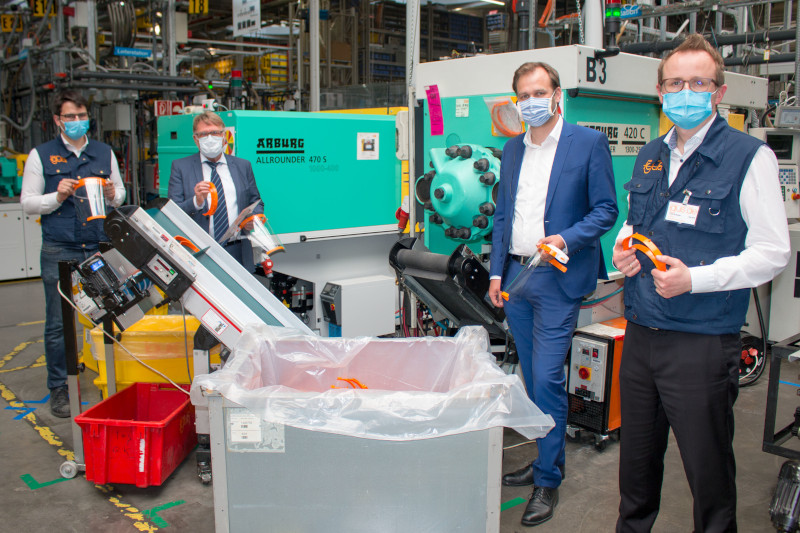 Today almost all Cologne students are equipped with the Prusa/igus face shields, and after the summer holidays they will all be wearing them. Furthermore, 100,000 free protective visors are available for donation to charitable organisations quickly and without bureaucratic interference; all you need to do is send an enquiry via igus.eu/faceshield.

What did we learn from this experience? 3D printing is the ideal production method for quickly implementing new ideas and making these solutions available worldwide in the shortest possible time. However, when it comes to large product volumes, 3D printing and injection moulding, as a team, also makes the rapid production of large volumes possible, which plays a decisive role not only in a global crisis but also in the competition-driven industrial everyday life.