How igus products increase the service life of your extrusion line and avoid production downtime
John Ji | November 10, 2020
During extrusion polymers are continuously melted and extracted through the extrusion die and brought into shape. In this way, bar stock such as filaments, profiles, plates or films emerge; the so-called extrudate.
Especially in the extrusion of filaments, as well as in cable extrusion, the extrudate is fed directly into a water bath to cool down after it leaves the extrusion die. After cooling, the filaments are dried before they are wound up, cut to length or formed into pellets.
The problems in the water bath
In the water bath the extrudate is guided by rollers and kept at a distance. The rollers run with pressed-in stainless steel ball bearings without seals. These run completely under water. Despite the stainless steel design, these had to be replaced at regular intervals due to corrosion.
After clarifying the corrosion characteristics of stainless steels, we were able to successfully conduct tests and installed our xiros® polymer ball bearings as drop-in replacements for the stainless steel bearings. This resulted in a considerable increase in service life (Company: SCS Deutschland GmbH & Co. KG)

Metal ball bearings also tend to jam. If this occurs, the entire extrusion line comes to a standstill. The cooling section must be serviced and the bearings replaced in the water bath. The entire process must then be restarted. All this is very time-consuming and means loss of production for the period.
Maintenance-free guide rollers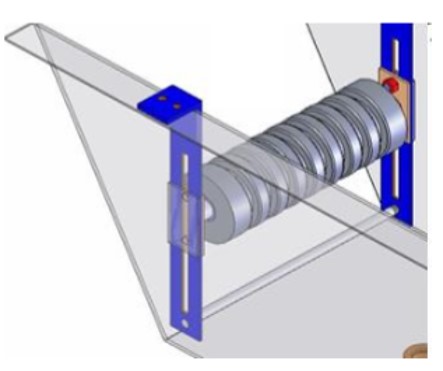 igus also offers the possibility to supply complete guide rollers and special solutions for extrusion. New in the product range: maintenance-free guide rollers made of iglidur® materials.
Solid rollers made of tribologically optimised iglidur materials enable lubrication-free and maintenance-free guiding and deflection without ball bearings in the smallest installation space with simultaneous weight savings.
Your benefits:
Corrosion-resistant
Lubrication-free and maintenance-free
Wear-resistant
Cost-efficient
You will find further interesting applications for xiros® polymer ball bearings from various areas here.
Further information on the maintenance-free guide and guide rollers made of iglidur® materials can be found here.