How large is the largest igus plain bearing? … And if that's not enough?
Yvan Cao | October 14, 2020

Large bearing diameters tailor-made at an off-the-shelf price!
The largest selection of different dimensions is offered by "the generalist" iglidur G. The smallest bearing has an inner diameter of 3mm (smaller inner diameters are available for other iglidur materials). The largest inner diameter of an igus catalogue part is 195mm.
Part No.: GFM-195205240-65 (Outer diameter 205mm, flange diameter 240mm, bearing length 65mm)
In total, iglidur G alone offers about 700 different dimensions.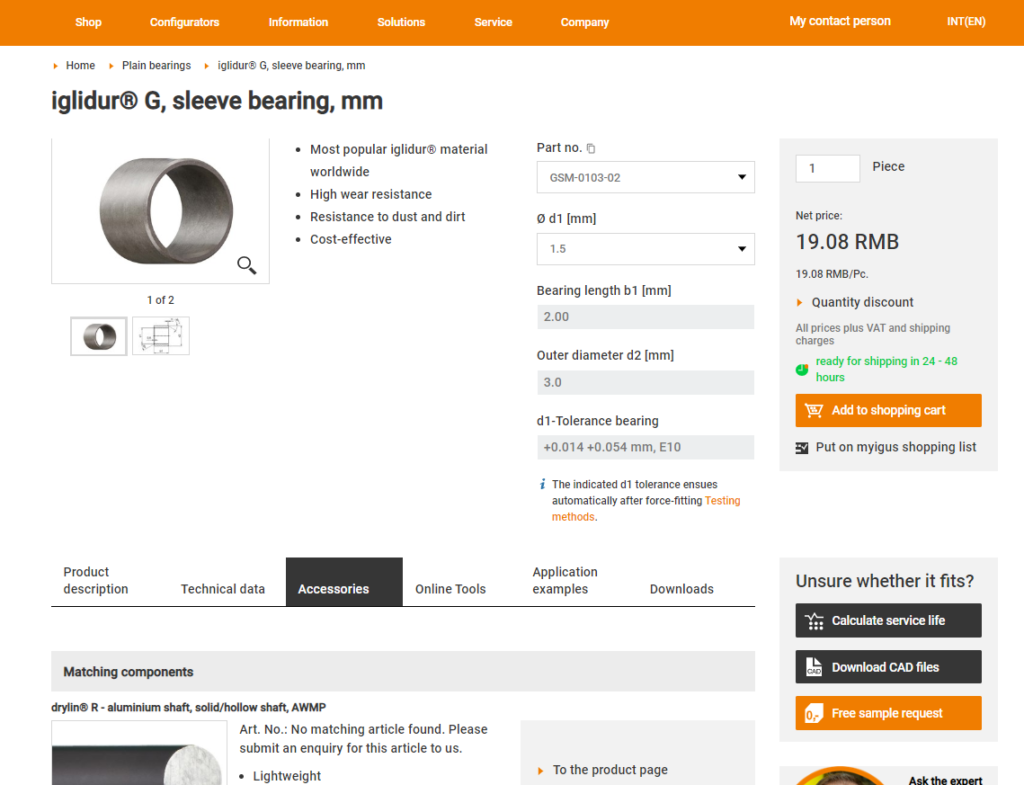 Inner diameter 195mm, that's really pretty big!
Not only with regard to the dimensions in mm, but also with regard to the maximum permissible force that this bearing can withstand.
Small calculation example:
the permissible static surface pressure of the material iglidur G is => 80MPa, thus 80N/mm²
Projected area of the part => 195mm x 65mm = 12,675mm²
The bearing can therefore support 80 x 12,675 = 1,014,000N
So about 100,000kg, 100 tons …
Only one bearing, but ready for 100 tons
But what do you do if a large bearing is required but no standard part is available?

If the number of pieces requires or justifies it, an injection mould can also be made for your desired dimensions. But when it comes to small quantities and if the required dimensions are rather "exotic", then this makes little sense.
What next?
igus also offers plate material, with a thickness of 2mm.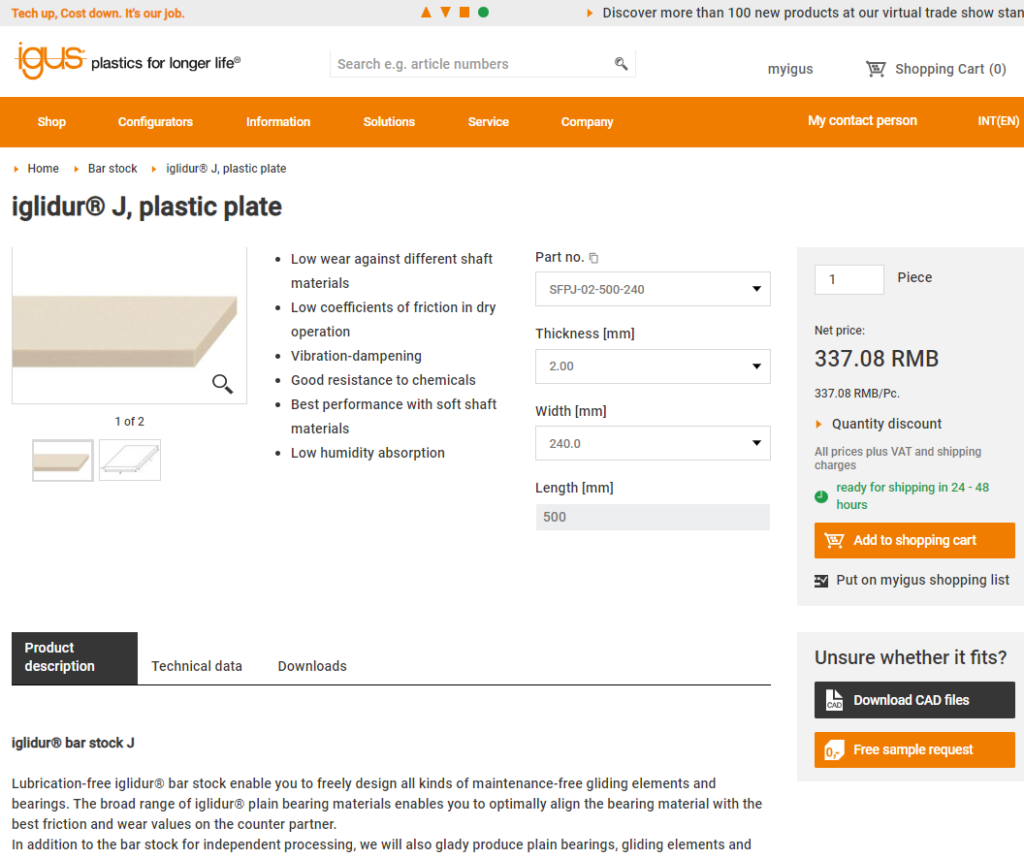 Made to measure from plate material
The plates can easily be bent into a circular shape. The larger the diameter, the easier the bending. 160mm can be assumed as the lower limit for the possible diameters. If a flange is still required to absorb axial forces, this can also be easily made from plate material. The bending is only done for the actual assembly without any tools! This works simply – by hand!
Tailor-made at a ready-made price …
In this way, every desired XXL dimension can be fulfilled cost-effectively and efficiently.
Positive side effect
The plates are only bent during assembly, and the plate material is in stock. This reduces the volume considerably compared to the "ready-made" bushing. The air is virtually let out.